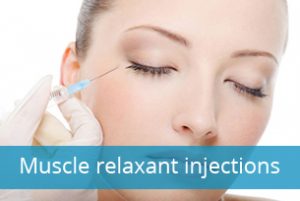 The science of cosmetic injections has improved enormously and our staff has continued to stay at the forefront of this exciting field. Cosmetic injections are designed to relax the muscles which cause wrinkles and lines or to fill in the resulting wrinkles and lines.
The injectable wrinkle fillers and relaxers we use provide a more youthful, healthy-looking appearance in as little as 30 minutes with results lasting from 4 months to a year. Fillers like Restylane and Belotero fill hollows, lines, and wrinkles and can also be used as volumizers to plump and lift cheeks, chins, jawlines, temples, and fill-in lip lines. Relaxers like Xeomin and Dysport relax those pesky muscles which cause wrinkles, lines and folds.
All of our injections are performed on-site by one of our on-staff nurses or doctors.
If you have any questions about our services, please contact us today at (303) 666-1199.