Minimally Invasive Vascular Treatment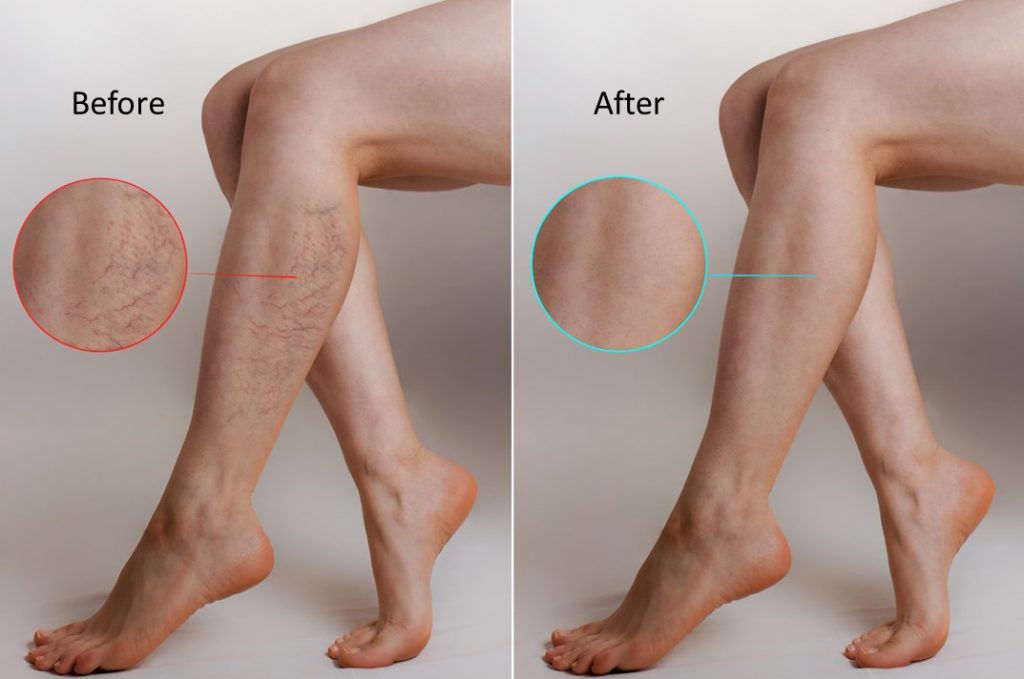 Corrective treatment begins with imaging the vascular network of the affected area. An understanding of the underlying cause, a classification of the problem, size, depth, and mapping the vascular networks are all derived from this imaging. Following this, a report is generated that helps determine the exact treatment and provides for a possible insurance claim.
Minimally invasive, non-surgical vascular treatment involve the injection of a solution into the targeted veins. Varithena and Asclera are products used to treat several vascular disorders including Spider and Varicose Veins. The doctor administers a small amount of solution by direct injection into the malfunctioning vein. The solution fills and treats the desired section, collapsing it while blood flow shifts to healthier veins nearby.
Treatment does not require any incisions or general anesthesia. It usually takes the doctor less than an hour to administer and patients may resume some activities the same day but should avoid heavy exercise for one week.
Procedure Overview
Imaging/ consultation appointments can take up to one hour. A payment is required at time of the imaging procedure. Following this, the patient is sent a copy of the report. Treatment options, costs, and other information is provided following the doctor's assessment of the case. Many factors affect the cost including the extent of the problem vascular network, vessel size, cause, and other. Imaging payment is deducted from the cost of the procedure. Aesthetic Solutions provides patient assistance for them to submit a claim to their insurance. Typically, treatments are scheduled for one hour but may take as little as 30 minutes.
Typical costs:
Imaging: $175
Deep Vascular Treatments: $2000
Near Surface, smaller vessels: $1500