Deciding to pursue an anti-aging program is an exciting time. Our goal is to help you achieve optimal health, prevent disease and develop a personal plan for wellness. Dr. Zakany is dedicated to helping you prevent many of the illnesses and diseases associated with the imbalance of hormones and aging.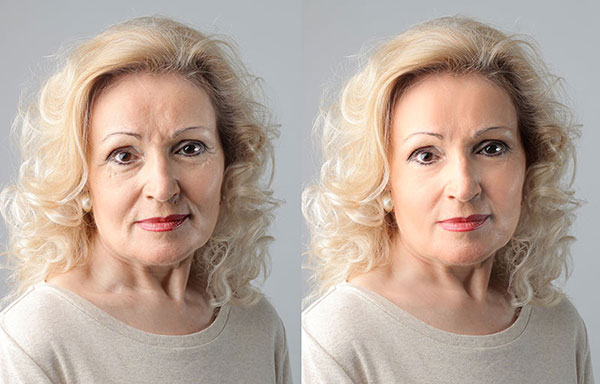 Before embarking on a treatment program, we'll determine if BIHO is appropriate for you. We start with a comprehensive evaluation consisting of the following steps:
A free consultation with Dr. Steve Zakany to explain the bio identical hormone replacement therapy, to review your current concerns and any other health issues that may be relevant to your health. No specific medical advice will be given, but you will understand how the program works and the costs involved should you decide to proceed.
Baseline blood tests to carefully measure your current hormone levels and other important health markers.
An evaluation analysis appointment where Dr. Steve Zakany will review your lab report, questionnaires, and focused physical to make treatment recommendations based upon your health history, health status, lab results, symptoms concerns, lifestyle and hormone levels.
Dr. Z will create your Treatment Program and it regularly. Identifying deficiencies and prescribing appropriate hormones and supplements at proper levels requires careful supervision and on-going monitoring of your treatment. Your personalized plan includes a variety of specific paths to reach the goal of slowing the aging process.
Once you begin your program, your body's chemistry will change; you will be more in touch with your body and you will feel and look better. We will require follow-up laboratory testing and visits so we may regularly monitor your progress, answer your questions and adjust your treatment if needed. This ensures safe and optimum health care. Dr. Zakany will assist you in achieving your short and long term goals designed specifically for you.
We are committed to making sure your visits with us are both positive and rewarding. Our concern for you as a unique individual is amongst our highest priorities.
VALUE-ADDED BENEFITS
In-depth extensive time with Dr. Zakany
Individualized treatment plans
Phone consultation and email correspondence
Consistent monitoring and medical supervision
Focused physical examination
Review of various body systems
Vital signs, measurements
Full panel of blood tests including; kidney, blood sugar testing, thyroid, full cholesterol panel, hormone levels, toxicity tests, mineral, amino acid and vitamin deficiency, genomic, telomere and others as needed (additional fees)
Pharmaceutical grade bio-identical hormone preparations and skin care products (additional fees)
Auto shipment of bio identical hormones (additional fees)
Email requests for prescription refills with 24 to 48 hour turn-around
Cosmetic treatments (additional fees)
Complimentary skin analysis and cosmetic consultation
A free 30-minute consultation with Dr. Zakany is available to anyone wanting to discuss their options available to optimize future health.
If you have any questions about our services, please contact us today at (303) 666-1199.