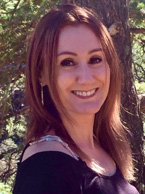 Licensed Aesthetician/ Certified Laser Operator-Aesthetic
Erika graduated over 20 years ago from Budapest, Hungary with an associate degree in skin care. She also holds a full cosmetology license. Erika has a strong understanding of chemistry, biology and anatomy which helps her understand her clients' skin type and customize individual treatment programs to achieve healthy and beautiful results.
To learn more about Erika Tolnai, visit her at Erika's European Spa
Erika specializes in many skin conditions such as teen and adult acne and scarring, hyperpigmentation (sun damage or hormonal), skin laxity, fine lines and wrinkles. She also utilizes chemical peels, micro-needling (aka collagen induction therapy), microdermabrasion and IPL treatments to help these conditions. She holds certifications from the Professional Medical Education Association-Laser Training Institute in IPL/Photofacials and hair removal and nutritional therapy. She teaches lash extensions at Montage Academy in Westminster and also works part-time at the Made U Look Lash and Beauty Bar in Longmont, CO.